Systane Hydration Lubricant Eye Drops - 10ml
Price

RM32.20

Product SKU
product-1589767453815
Brand
Systane
Availability
In Stock
Quantity
Description
Highlight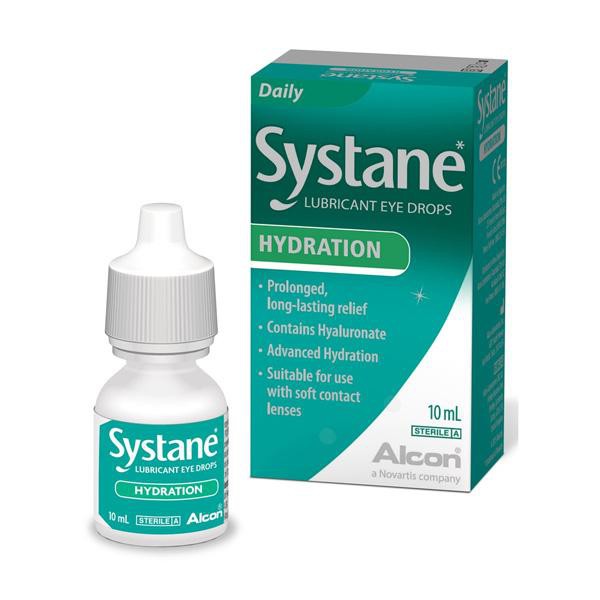 Prolonged hydration, lubrication and restoration of damaged eye surface cells. For prolonged increased hydration and lubrication and allows recovery of the damaged ocular surface cells. Improve HYDRATION. Increase RESTORATION.
---
Benefits:
* Entraps water for prolonged, long-lasting relief.
* Contains Hyaluronate for advanced hydration.
* Allows restoration of the damaged cells on the ocular surface.
---
Purpose:
Lubricant Eye Drops
---
Uses:
For the temporary relief of burning and irritation due to dryness of the eye. May also be used for rewetting of all silicon hydrogel and soft (hydrophilic) contact lenses for minor irritation, discomfort, and burning.
---
Direction:
Shake well before using. Instill one or two drops in the eye(s) as needed and blink. Systane® Ultra Hydration Lubricant Eye Drops may be used as needed throughout the day to relieve the symptoms of dry eye. While wearing contact lenses, if minor irritation, discomfort, or blurring occurs, place 1 or 2 drops on the lens and blink 2 or 3 times.
---
Reviews (0)
view all
back